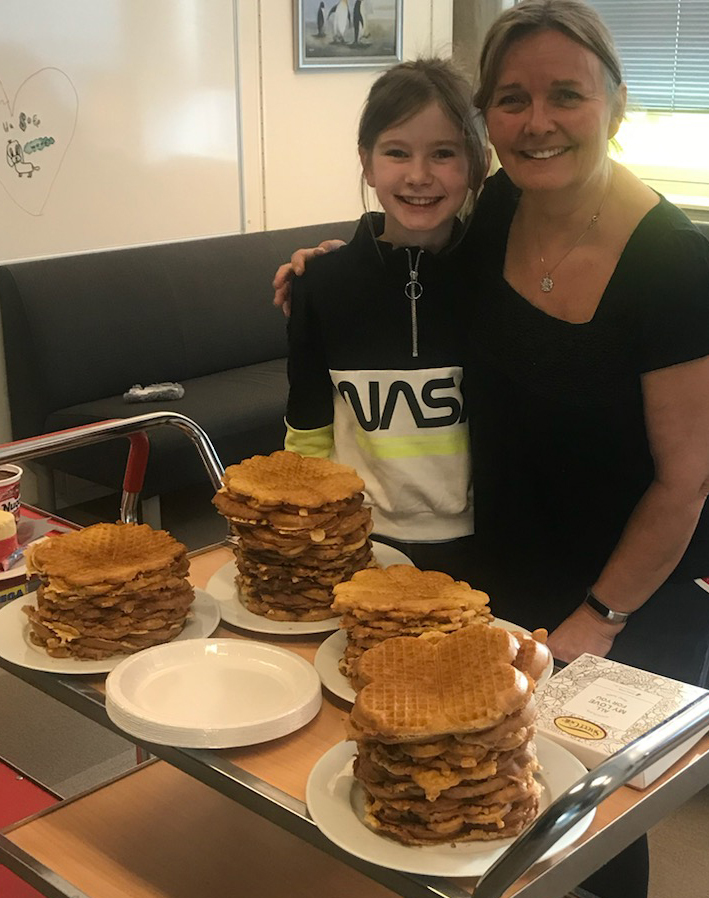 Jeg valgte å gjenta suksessen med vafler siste arbeidsdag før operasjon av kne enda en gang. Ja – for det var jo en suksess! Denne gangen hadde jeg med meg Ida, som er på vinterferiebesøk. Og vi stekte 72 plater vafler i løpet av to og en halv time.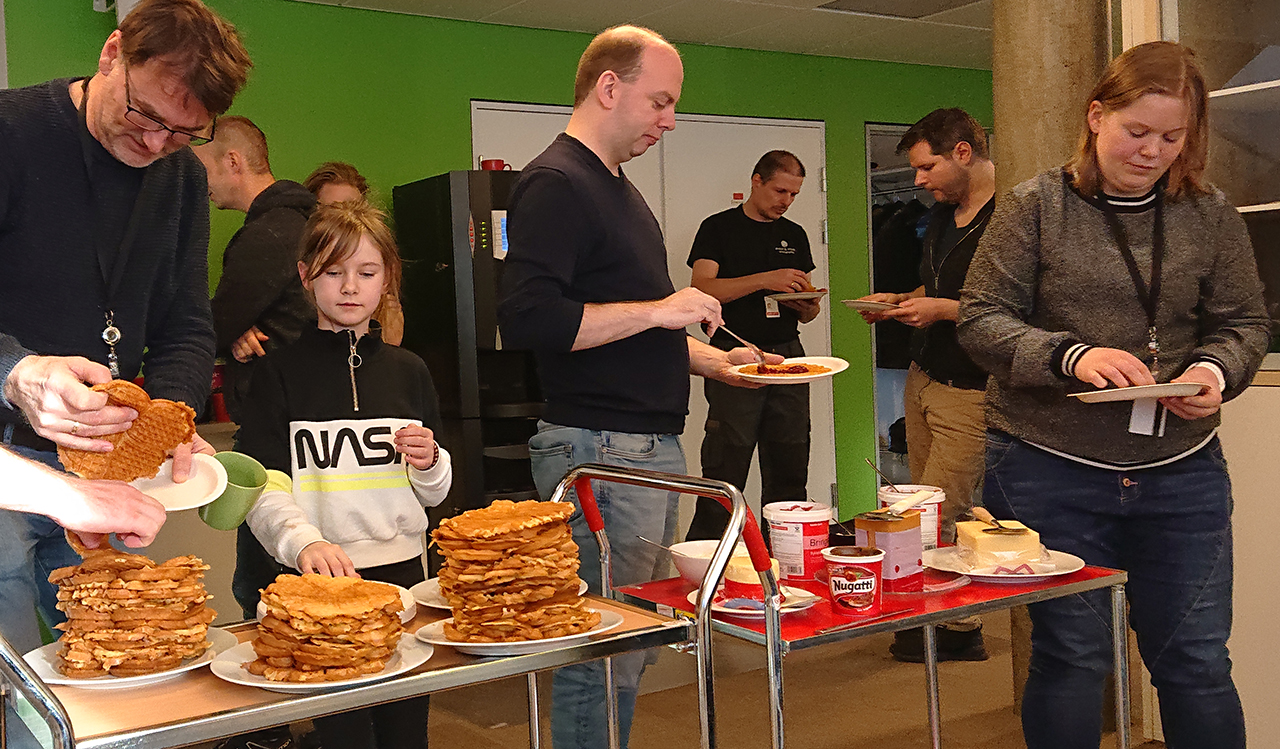 Så snart gjengen så at serveringen var klar, så var alt spist opp på mindre enn en halv time. Jeg tror igrunnen jeg kunne laget hur mycket som helst, det ville forsvunnet det også …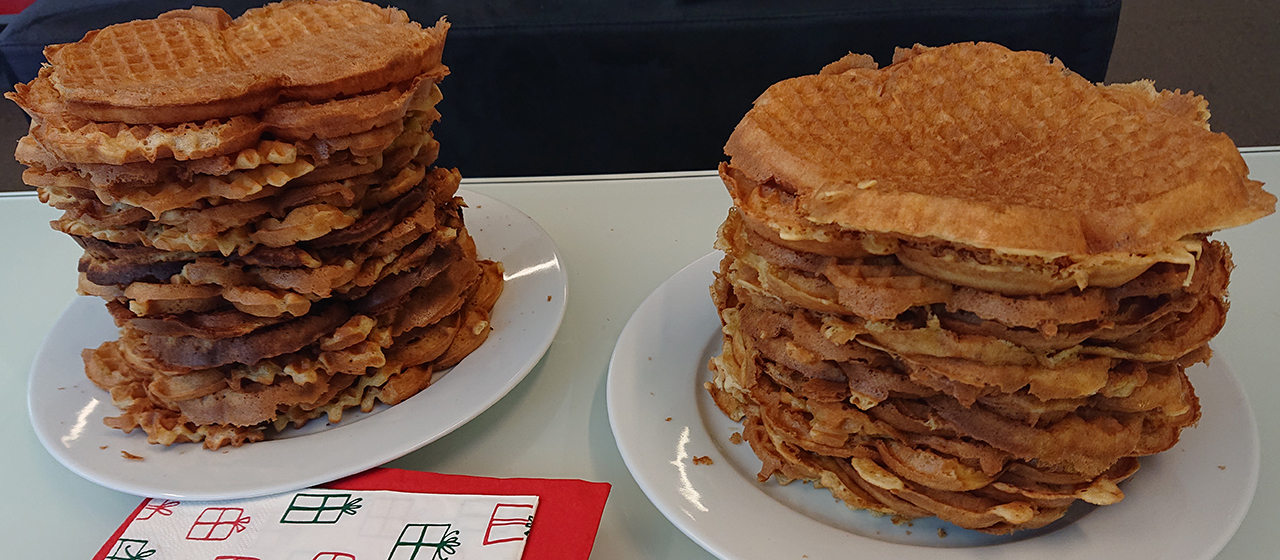 Som forrige gang, så ble The vaffelator montert opp – nødavtrekk for å forhindre tåkelegging og utløsing av brannalarm.