Det er smått med skrytebilder fra drivhuset så langt denne sesongen. Det har vært så kaldt, og ennå har jeg ikke fått ut de stakkars spirene som fortsatt bor på spisebordet. Men en svært gledelig overraskelse var vindrueranken som så langt stiller med omtrent 30 flotte miniklaser med druer!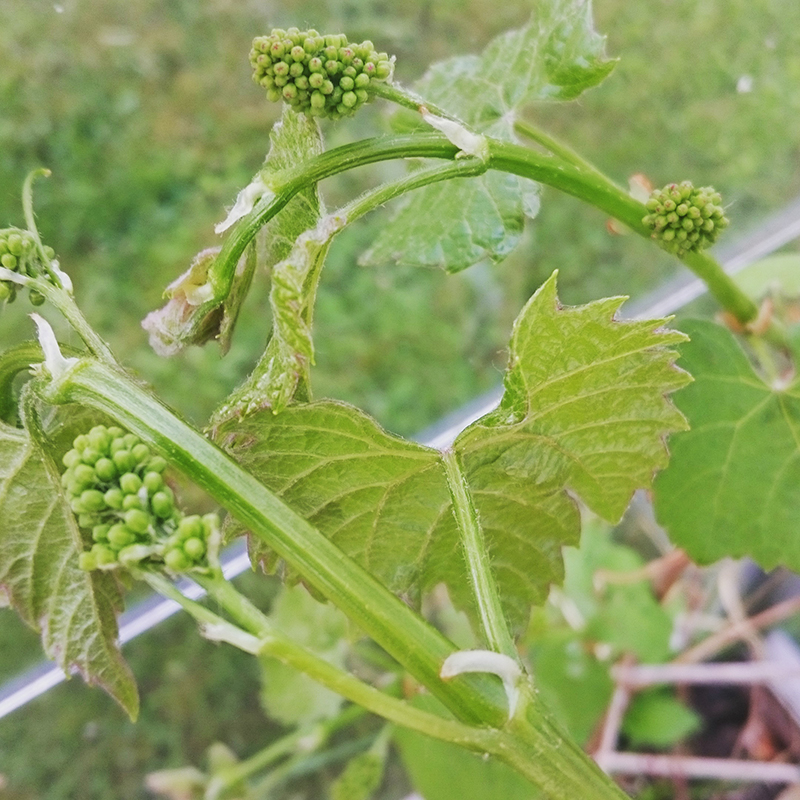 Om det blir noen avling til slutt gjenstår å se … Kanskje jeg må invitere venner og kjente til tråkkeparty utpå høsten? Jeg skal rapportere når tiden nærmer seg, men jeg tviler vel innerst inne på det helt store grunnlaget for vinmakeri. Har du andre tips til hva druene kan brukes til, så rop ut!
Pigeage is a French winemaking term for the traditional stomping of grapes in open fermentation tanks. To make certain types of wine, grapes are put through a crusher and then poured into open fermentation tanks. Once fermentation begins, the grape skins are pushed to the surface by carbon dioxide gases released in the fermentation process. This layer of skins and other solids is known as the cap. As the skins are the source of the tannins, the cap needs to be mixed through the liquid each day, or "punched," which traditionally is done by stomping through the vat.